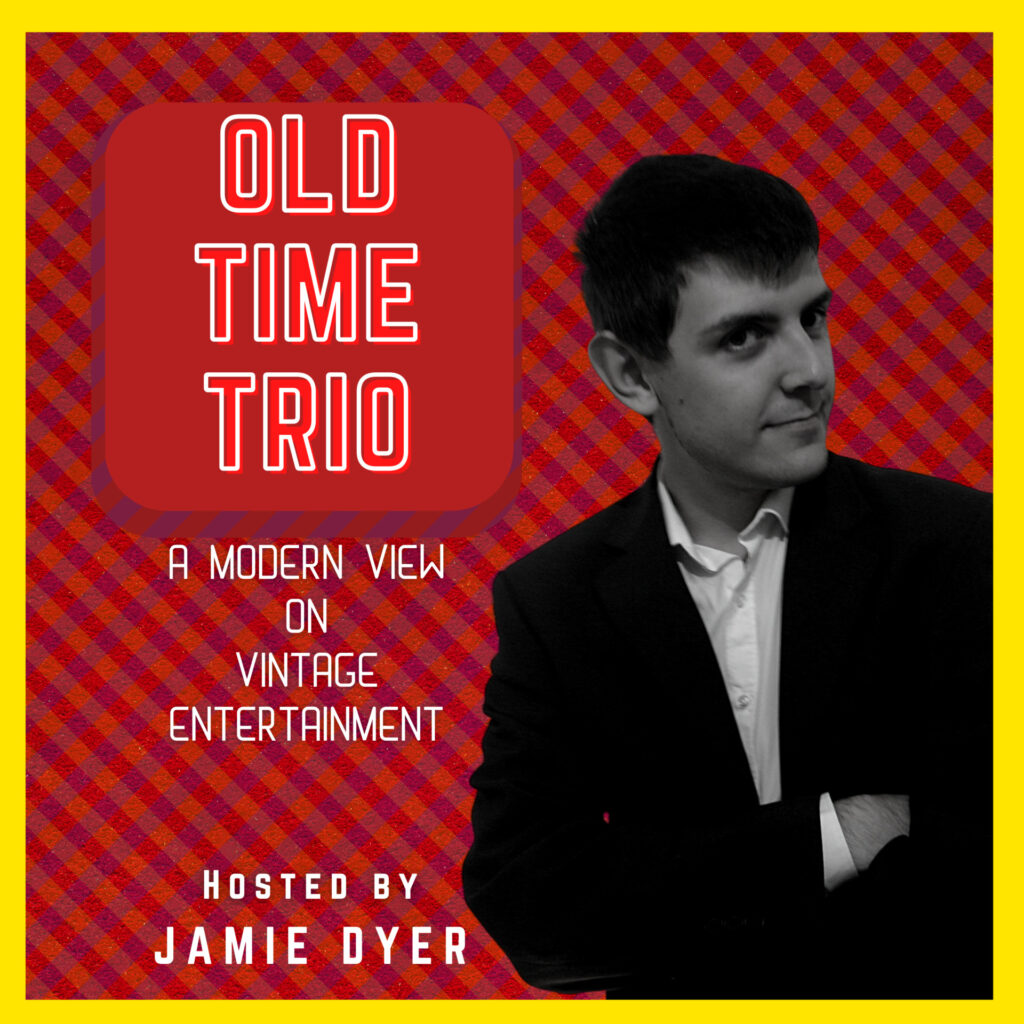 A modern view on vintage entertainment, Old Time Trio is a weekly thirty minute show filled with discussion, facts and opinion!
In the intro feature, we discuss landmark anniversaries taking place that week.
In the main feature, Jamie Dyer asks a guest to name three TV shows, movies, albums or radio shows made before 1980 they would recommend.
In the closing feature, Jamie invites a guest to play Celebrity Birthdays; A simple game of twenty questions to identify someone famous who was born on that week in history.
This is an upcoming podcast from Old Time Review. For more information, go to www.OldTimeReview.co.uk/Trio.
If you're interested in being a guest on the podcast, email Trio@OldTimeReview.co.uk or fill out the submission form.
This is an Old Time Review Production – www.OldTimeReview.co.uk