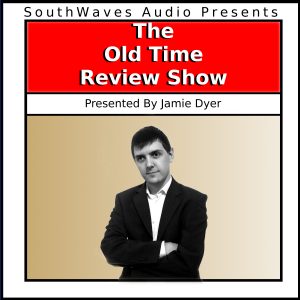 Jamie Dyer presents the weekly podcast that celebrates the best in Old Time entertainment, spanning the 1930s to the 1970s.
We ask a special guest to select 5 TV shows, Radio Shows or Movies that they would recommend; all selections must be made before 1980.
If anyone would like to participate in the podcast, please email Jamie@OldTimeReview.co.uk.
This podcast is a SouthWaves Audio production.